Bookwormies! Today I bring something WONDERFUL to the blogging table!
Something that you have been looking for all your bookish life! And that is:
How to be a Stereotypical YA Heroine™
!!
We all know how much us bookworms
despise
*cough* LOVE nothing more then a great big stereotype shoved in our faces when we're reading a book! And what's a bigger stereotype then the
Stereotypical YA Heroine™
?! HMMM. So today I'm bring you a handy dandy list on how YOU can become THE
Stereotypical YA Heroine™
of
Stereotypical YA Heroines™
! Everyone will LOVE
want to kill
you! And it's all thanks to me! Aren't you lucky bookwormies?!
I'm (hopefully) going to be breaking this into parts, like today's edition is all about the looks, next time might be completely different!
And PLEASEPLEASEPLEEEEASE tell me in the comments about your most loathed stereotypes about YA Heroines!!!!!
I'll compile them in my next post and it'll be SKOOKUM!!
THE LIST - LOOKS EDITION 101
1.) Have thick red hair!
If it's not red, you can't be a Stereotypical YA Heroine™!
Also, readers just LURRRVE nothing more then you going into minuscule detail being told what
type
of red it is. Sunset, fireworks, fire, flame, apple, marker pen, brick...WHATEVER YOU LIKE. Just remember the beauty is in the detail. Funnily enough, even though 98% of
Stereotypical YA Heroines™
have red hair
...
in the real world, only about 2% of the human population have red hair. I DON'T GET IT. WHY THE OBSESSION WITH RED HAIR.
2.) Bite that lip!
Stereotypical YA Heroines™
spend 42.8% of their time gnawing away like a hysterical chipmunk on their lips. It's very bad for a Bookwormie's blood pressure reading about lips being bitten THOUSANDS OF TIMES and I swear it sends us to early graves, but authors must consider that a good thing BECAUSE THEY KEEP ON DOING IT. *explodes*
3.) Have the most amazing skin where NO pimple/acne/bubonic plague/SKIN PROBLEM has ever touched.
At this rate, your readers will more then likely planning your painful death which might possibly include stuffing you in a barrel and throwing you off a cliff, but I swear this is GOOD thing, as it means they like you.
(It doesn't, but shhhhh, don't tell them.)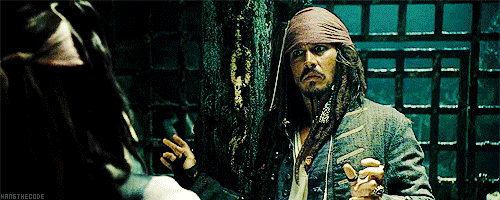 4.) Be very attractive, but be teeth gnashingly ignorant of it and go around wailing about how UNattractive and ugly you are until everyone wants to kill you.
This is a good thing! You're not likable till you're
un
likable! And every teenage girl struggles with insecurities about themselves and their looks so you going on about how ugly you are when it SOSOSO OBVIOUS YOU'RE NOT, does wonders for our self worth.
Well that was fun! I'm pretty sure it raised my blood pressure to about Mount Everest level BUT THAT'S OKAY! The things I do for the book blogging world, sheesh. Anyway, this is just four things I can think of off the top of my head about YA Heroine Stereotypes in the looks department but there are many, MANY more!! Tell me your pet peeves about
that make you you want to commit mass heroinecide with a fork!! They can be about any aspect of a
Stereotypical YA Heroine™!