YES, my little Wonderlings, it has come to that time of the year: Once Upon a Bookish Time turns one today!!! I HAVE NOW BEEN BLOGGING FOR A WHOLE YEAR FROM TODAY!!!!!
THE STORY BEHIND ONCE UPON A BOOKISH TIME
The truth is I wanted to start a book blog for eight months before Once Upon a Bookish Time was born! I discovered the world of book blogs in June 2013 and immediately wanted to start my own due to my love of books and not enough people to talk to them about in real life. Unfortunately, for some reason, I could just not come up with the courage to start one up (yes, yes, I know, very weird) and it wasn't until the beginning of April 2014, I was like, "RIGHT THAT'S IT. YOU'RE GOING TO PULL UP YOUR BIG GIRL'S PANTS AND START A BLOG." Obviously, being me, I went around procrastinating and trying to think up a decent blog name until on April 29th 2014 one sunnieish afternoon Once Upon a Bookish Time was born. CUE EXCITEMENT!! Over the last year I haven't posted much, but I've loved blogging alot and I've made some amazing friends and read some fantastic books I would never have read if not for the book blogging community! SO THANK YOU ALL OF YOU YOU VERY SPECIAL PEOPLE!
10,500+ pageviews!!!
96 followers via GFC, Bloglovin', and Email!!!
642 COMMENTS!!!!
43 published posts!
Weird Word Searches:
funny im done gif, aneta augustine tumblr, cruel beauty blurb, I read a book once blog,
Countries that stalked me the most:
In
first place, AMERICA! The good Ol' US of A just can't get enough of me with 3235 pageviews
from them this year!
Coming in second, NEW ZEALAND with 2257 pageviews
from my little home country! I'm actually quite curious to see who all these mysterious New Zealand viewers are, because apart from
Lara
, I know no other Kiwi book bloggers! LARA HAVE YOU BEEN CREEPILY STALKING ME??!! ;'))
1.)
The Book Gif Tag
comes in first with 286 pageviews!
It seems you lot like to see me foam at the mouth in rage and get violent towards books I don't like. *shakes head* I weep for humanity, I really do.
2.)
'Bout This Blogger Tag
comes in second with 263 views!
That tag hosted by
Cait @ Paper Fury
was fun was a lotta fun to write! Heaps of people seemed to like my series of gif reactions of telling people in real life about my blog :')))
3.)
The Happy Birthday Post I wrote for Cait
comes in third with 233 views
which makes me so happy as I loved writing it, Cait loved it, and you crazy crumpets seemed to really enjoy reading it!
Get better at responding to comments quicker.
Every comment I get on OUBT truly makes my day and I cherish them deeply, but I am
so, so, so, SO
bad at replying to them! And I feel terrible for not replying when you've been nice enough to comment in the first place, but I just feel my answer isn't good enough and then I just...don't reply at all or or don't reply until like two months later. >.> I AM GOING TO TRY HARDER I PROMISE!
Post more regularly.
I'm aiming for once a week, because surely I can manage that! (And if I can't you are all free to throw rotten
Redesign the blog.
I really want to do it myself, and I have been reading up on tips and tricks, but I might have to consider the possibility of buying one. I just love the idea of designing it myself though!
Get more personal!
It's come to my attention that you interntions know literally NOTHING about me! BUT THAT'S ABOUT TO CHANGE! *cackles evilly*
Be more creative in my reviewing style.
I find reviews difficult to write because I consider the way I write them a bit boring, but I'm (hopefully) going to change that!!
Reach a certain number of followers.
When I first started blogging I had this private wish to have 100 followers and 10,000 pageviews by the time OUBT turned one. I'm over the moon to say that I succeeded my goal of 10,000 pageviews by
over 500
, and also so stunned that throughout my sporadic posting and randomness,
96
people have followed this blog!! Even though I didn't reach 100 followers, the fact that I was so close makes me extremely happy!! :))
Just be amazing.
Not just in my blogging content but in myself. I think I can manage that. Hehe. ;'))
To Cait @ Paper Fury for making my day whenever you post, and always being so supportive and lovely whenever you comment! Our rants together on Goodreads always make me laugh and the way we either both love the same book to death, or You love a book and I hate it, or visa versa will forever be a mystery! My blogging journey this year would've been very stark without you in it I'm so grateful that we've met and I can truly call you a dear friend. :'))) (and i'm not sure why the font seems to have taken a shrinking pill in this paragraph, it just has)
To Romi @ Where the Writer Comes to Write
for being the first person to comment on my first ever post on OUBT and always making my day whenever you comment here or when I read your blog! You are such a dear friend and this first year of blogging would've been completely different without you in it. xx
Sophia @ Bookwyrming Thoughts
for possibly being the most patient and putting up with person on this planet! I don't think you realize how awesome you are, Soph! You send the best emails and you always make me laugh!
To Lara @ The Paperback Palace
for being a fellow Kiwi book blogger (or the only one I've found WE ARE A VERY RARE AND PRECIOUS SPECIES I TELL YOU) and wonderful person! We also live in the same city which means we might one day bump into each other which would be cool but also a little freaky, if you know what I mean! :)) You use fantastic gifs which I always want to steal but then forget to because I'm a forgetful thief (this is a good thing, I think)! ALSO CONGRATULATIONS FOR FINISHING YOUR NOVEL AAAAAHHH I BET IT'S AMAZING AND I DEMAND TO READ IT SOMEDAY!!! (If you ever need a beta reader...!!!!)
To Zoe @ Stories on Stage
for just being a beautiful person! You review like a pro, girl, and I just love how passionate you are about the things you love! :') Knowing you is a fantastic experience and the comments you leave here
Rules:
TWO winners can pick ONE ebook from the following three fabulous titles!
Winner's will be notified via email!
NO CHEATING. I check.
INTERNATIONAL!!!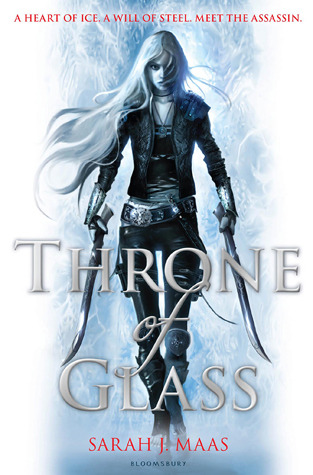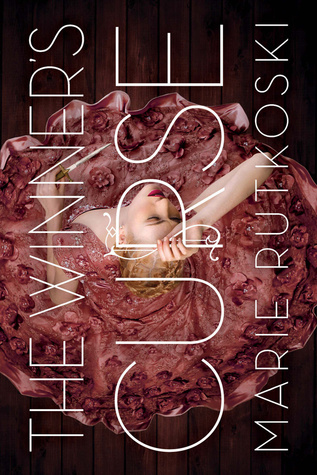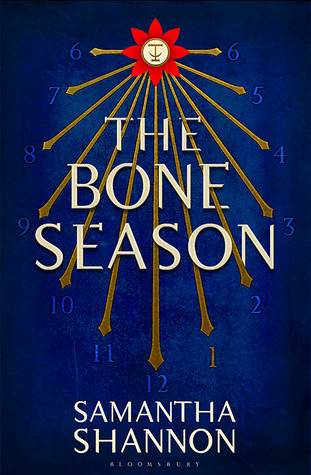 ****ATTENTION****Unfortunately, Rafflecopter is being difficult and horrid and even though I wanted to make this giveaway open for at least a couple of weeks, it said I had to upgrade and pay $13 if I wanted to leave this giveaway open for more then 6 days SO ENTER ENTER ENTER EVERYBODY (and if anyone knows how to prolong the giveaway for another week or two without forking out money, or why rafflecopter has changed since last time I used it, PLEASE LET ME KNOW)!!****ATTENTION****
a Rafflecopter giveaway
Thank you so much for sticking with me this year you frabjous frabjous peoples, aliens, and internet things! If this year was amazing what is the next year going to be like?!