Why look at that! Ella's back from the dead! If you can still remember who I am (OR WHAT I AM *waves tentacled hand creepily*) I'm that rather obnoxious fabulous owner of this WONDERFULAMAZINGBEYONDBRILLIANT blog and I have an amazing talent of disappearing from this blog at regular intervals. Right! you know everything about me now, LETS GET ON WITH THE POST!!
I have been tagged by the rather frabjous
Cait
, who at the same time is not as frabjous at the moment,
BECAUSE SHE USED ALL THE GOOD CAKE GIFS
. *evil eyes Cait* You don't get any cake for that, Cait! However, after scrawling through what felt like MILLIONS of cakeish gifs on google images, I'm quite pleased with what I've got, so I forgive you a tiny little bit.
Cait tagged me for The Cake Book Tag, which I was over the MOON to be tagged for, because well, CAKE. Oh, and books. But mostly, CAKE.
I was to lazy to make a tag banner, so you get a gif instead. A CAKE ONE. You're so lucky.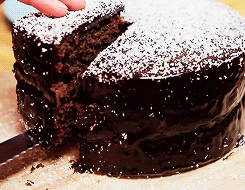 LOOOOK IT'S CHOCOLATE CAAAAKE
A book that was a little slow to start off but really picked up as it went along
I HATE BOOKS LIKE THAT. I have the attention span of a gnat and basically if a story stops being interesting, or at least MOVING, I'll stop reading.
Literally NOTHING happened in this book until I was 99% through. Then it got kinda good so I was glad I continued with it and didn't condone it to death by library bag.
A book that had a rich great plot
Don't tell anyone but I'm quite tempted to try this
DARK TRIUMPH HANDS DOWN. I HAVE NOTHING TO SAY BUT OMGOMGOMGOMGOMGOMGOMGOMGOMGOMGOMGOMGOMGOMG and ASDFGHJKLMNBCXZQWERTYUIOP. Just go read it for yourself, ok?
And also we can't forget Sarah J. Maas can we?! Her books are literally so stuffed with plot, you can hardly turn the pages without some bombshell happening.
A book you thought was going to be bad but actually turned out quite enjoyable.
OIII! I BEG TO DIFFER! Eggs are yum! I
love
eggs. I mean HELLO, PAVLOVA ANYONE??!! <--eggs right there and delicious at that.
I truly thought I'd hate
The 100
, but I actually ended up enjoying it! It was pretty much junk food for the brain and I didn't waste a single brain cell over it which is probably a good thing.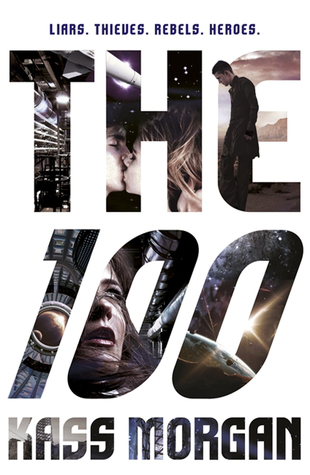 I don't read many sugary books. I tend to live on a staple diet of blood, gore, psychopathic characters, murder, snark and more blood.
Saying that however, I am up for adorable reads now and then as long as they've got some
meat
to them. All these books had that, but still carried the OMGTHATISSOADORABLEASDGHJKL feature.
A book that covered every single element that you enjoy about a book (funny moments, action moments, sad moments, etc)
BASICALLY ALL MY FAVOURITE BOOKS...that I can actually remember. I have many books that make my heart sing BUT I ALSO have a memory that is so bad that it has trouble remembering what day it is, let alone


A book series that you can kind of turn back to for a little pick me up when you're feeling down
OMG THIS GIF *dies laughing*
Here in NZ we call them hundreds and thousands (because there are literally hundreds and thousands of them in a tiny bottle), but my little sister calls them tinkle winkles and it's kind of stuck. It's probably going to be tinkle winkles for the rest of my days. >.>
I always turn to
Harry Potter
when I want a pick me up, and lately I've been rereading some old childhood favourites for memories sake, like
Just William
and
James Herriott.
I LOVE THEM ALL SO.
Your favourite book of this year so far
HOW CAN I CHOOSE
1
BOOK, HOW??!!! THAT IS SUCH A CRUEL QUESTION TO ASK.
Every Move
made me cry (NO BOOK HAS EVER MADE ME CRY BEFORE, NOT EVEN HARRY POTTER),
A Court of Thorns and Roses
was, well, MINDBOGGLINGLY AMAZING OBVIOUSLY,
Saving Francesca
has become my new favourite Melina Marchetta book and I have no words to describe how much I adored this novel (an incredibly rare occurrence, I know).
Oh! And before you go, answer the million dollar question: WHAT IS YOUR FAVOURITE KIND OF CAKE??!!