Today, I have
4
mini reviews that ended up turning into mini long rants! Enjoy them to your little brain's content. Just to let you know, I'm away for 3-4 days, so will be back answering comments and checking my overflowing blogfeed on Tuesday! I'd also like to say thanks times a billion for the enthusiasm over my "If I was a book, what Book would I be?!" post!! You internetions are seriously beyond awesome!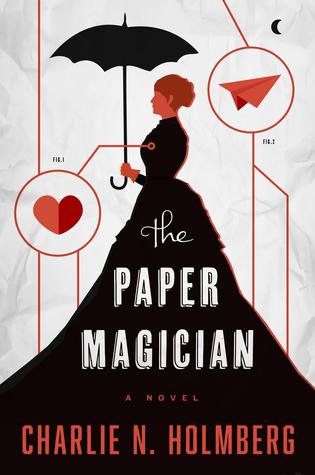 The Paper Magician by Charlie N. Holmberg
The Paper Magician
had an amazing premise but unfortunately failed in the delivery. I couldn't connect to any of the characters, and mainly found it an incredibly boring read which I DNF'd at 41%. People that like descriptive writing and stories that take the going slowly will more then likely enjoy it more then me.
Honestly, this a good book, and well worth reading, but only if you have the time and energy to settle down and dedicate yourself to it. Seeing as I am not the most patient person at any time, it just comes down to it, that it's not you, book, it's me.
DNF.
Blood Oath by Felicity Pulman
Blood Oath
used to be called
Rosemary for Remembrance
, and when I was a little 11-year-old and just starting my frabjous adventure in the world of YA, I stumbled across this book and was utterly enchanted by it. Being a huge history AND having an a massive interest in the powers of herbs this was right up my alley, and I went on to read the rest of the series that I could find. Sadly, my library didn't stock the last 2 books, so I never found out what happened to Janna and if she got a satisfying conclusion to her tale. So when I saw
Blood Oath
up for request on Netgalley, a month ago, I realized it was
Rosemary for Remembrance
, just being republished and renamed. Obviously I requested it and was gleeful when I got approved, fully expecting to absolutely love it all over again, but damn, I was SO wrong. Janna was a completely annoying brat of a girl, and was an idiot for most of the book. I'd forgotten how drama llamad the love triangle was as well. The writing was a lot more basic then what I remembered as well. Disappointed? VERY. Be carrying on with the series? I'm not sure. If they're anything like this one, I'll be running far, far away.
2/5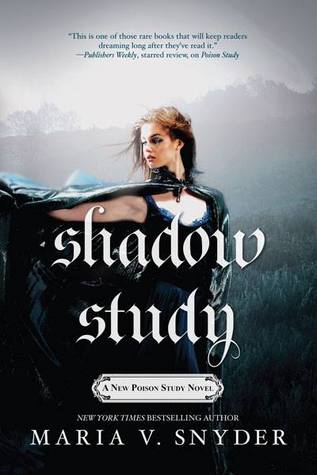 Shadow Study by Maria V. Snyder
Shadow Study
is the 4th book in the Soulfinder's series, that I thought was a trilogy, but recently turned into a six book series. Eight years have passed since
Fire Study
was published and I was shocked in December when I discovered that there were 3 new books to be released in the series, with
Shadow Study
coming out this March. I was half excited but mostly extremely apprehensive about
Shadow Study
, mainly for the fact that after the amazeballs that was
Poison Study
,
Magic Study
lacked that literary punch in the emotions, and
Fire Study
was completely dismal in EVERY way.
Unfortunately,
Shadow Study
, was pretty much craptastic from page 1, which made me horribly upset throughout the whole book. I think the thing that bothered me the most, was the fact that Yelena our MC, is 28-years-old here. AND THIS BOOK IS YA. In Poison Study, Yelena had just turned 20, but I was ok with that because the book was brilliant, and it wasn't a big factor,
but I honestly think that having a 28-year-old main character in a YA book, is not only stupid, but doesn't even make sense.
YA is called YA for a reason! The story was pretty drab, and the writing was
so
basic. The ending was not only PATHETIC, but didn't add to the book at all.
2/5 (i'm being nice)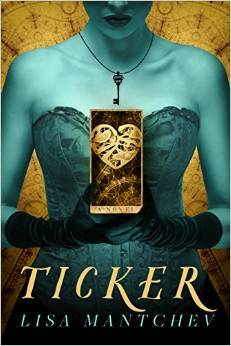 Ticker by Lisa Mantchev
Ticker
, was a read now on Netgalley, which I just couldn't resist, especially after seeing that eye-catching cover! While I really enjoyed the story and the romance was pretty cute, apart from the slight insta love factor. Unfortunately, while I really liked this one, it didn't stand out in any way from any other steampunk book I've read. It didn't leave any lingering impact, which I was kind of hoping from it, but it was still an enjoyable read, especially if you're looking for a light one.
3.5/5
What book has let YOU down, recently?!