It's Top Ten Tuesday!!
This weeks prompt is: Top Ten Character Driven Novels!
Which of course made me think of of characters driving cars and I had to resist the very strong urge not to fill my post with racing car gifs. (I just filled it up with Alice in Wonderland gifs instead.) I am honestly more of a plot person then a character person but CHARACTERS A RE STILL IMPORTANT TO ME. My heart is pretty full up with my favourites!
Top Ten Tuesday is hosted by
The Broke and the Bookish
! Check out their frabjous blog for more details!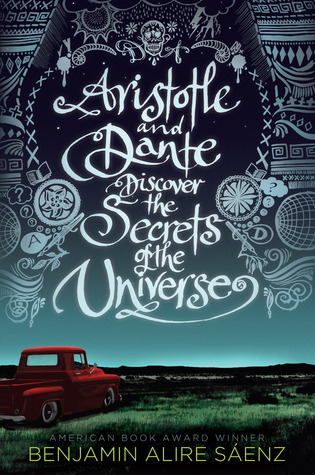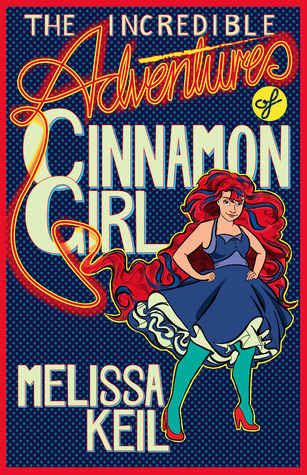 1.) Aristotle and Dante Discover the Secrets of the Universe
This book is the character driven book of ALL BOOKS. I just...literally have no words. Which is
incredibly
rare for me! (Just ask my family.) EVERYONE SHOULD READ THIS BOOK.
SEE. NO WORDS.
2.) The Incredible Adventures of Cinnamon Girl
Marvellous Food! Comics! Food! Frabjouness! Delicious Food! Characters of Awesome! AND MORE FOOD!! An adorable romance that is so cute you can literally not function! GO READ IT NOW.
ME FINISHING THE BOOK AKA FALLING DOWN A DARK TUNNEL OF FEELS.
3.) Me Since You
A book about grief that I actually really loved and didn't a) lob it at my bedroom wall in frustration (I like my wall to much though. It is a nice wall.) or b) tossing up the option if t would be worth using it as fire tinder (I have come to close to liking on that choice far to often.)! Throw in an UNDERSTANDING love interest that KNOWS when to STEP BACK and just be their to lean on and not be a WHINY TURNIP. Basically what no other love interest in all the grief books I've ever read have failed to do.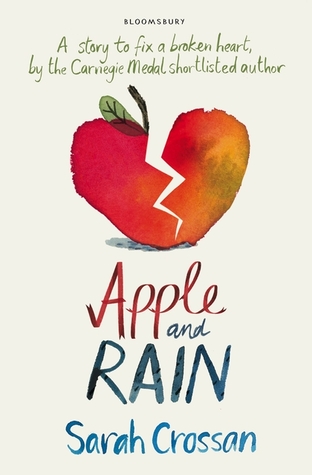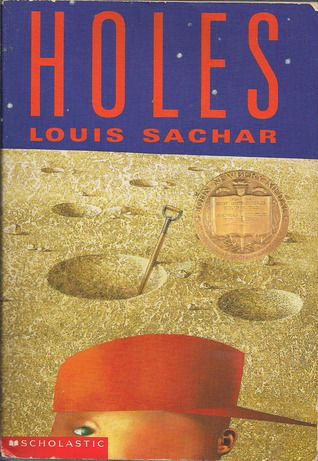 4.) Apple and Rain
AWWWWW. THIS BOOK. Although I didn't like the reference that homeschoolers are "wierdos" WHICH THEY ARE NOT and I should know, because I am one, but Apple's journey through her writing and getting closure so to speak was BEAUTIFUL (although, I might've been a teeny tiny bit
green with envy
jealous of her poetry skills). I ate this book up in a couple of hours as it was so delicious. ALSO: ISN'T THE COVER THE MOST BEAUTIFUL THING YOU HAVE EVER SET EYES ON????!!!!
I should possibly stop talking.
5.) Holes
My Wonderful Mother actually read this to me and my siblings a few months back and I LOVED IT. I really, really, really, enjoy books about survival, and Holes pretty much hit it on the head. Go awesome evil poisonous lizards!
*giggles*CHEERLEADING FLOWERS!
6.) Sisters in Sanity
Heh. Well, I think when a book is about a group of girls working together to escape a rather horrible treatment centre, it's called
character driven
(although there weren't many cars). Funnily enough, while I loved this to the fridge and back (the love of my life) I didn't like
If I Stay
...
7.) My Brother Simple
This is the only book I've EVER got teary over. EVER. My eyeballs actually
moistened
, something that NEVER happens and I had a tiny tear dribble out, which doesn't really count as crying, bawling or sobbing, but it is still astonishing for me! But, yes, this is probably one of the best books I've ever read SO GO READ IT NOW. Not enough people know about it.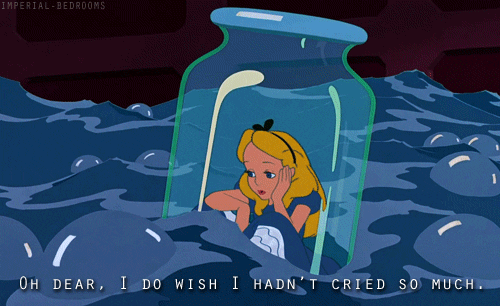 ONE tear, Alice not a thousand. But I get your point.
8.) How to Lead a Life of Crime
Oh, another amazing life changing, brain smushing, heart chopping, feels squashing book!
Cait
and I both agree that this is one of the best books ever written in the bookaverse, SO JUST GO READ IT NOW, and stop reading my gibberish.
ME TALKING GIBBERISH.
9.) Alice In Wonderland
MY FAVOURITE BOOK IN THE UNIVERSE, THE WORLD, THE GALEXY, EVEEEEEERYWHEREEEEEE!!!! Heh, Alice In Wonderland isn't known for it's, er, intricate
plot
, so I just had to have it in my list. ;)
I am, most definitely mad.
10.) Skulduggery Pleasant
THEY'RE TRYING TO SAVE THE WORLD TOGETHER. If that isn't character driven I don't know what is.
Me trying to get up the guts to read the last book in the series. TIS HARD. *SOBS*



And that is my list!!