Once upon a time a girl forgot about blogging as she became swamped with schoolwork. Just as she thought she'd escaped from it's clinging tentacles, she came down with a bad cold and proceeded to go about life, sounding like a frog and blowing what felt like all the fluid from her body out her nose. As well as fighting a depressing reading slump and discovering the fantastic TV series, Not Going Out, she kind of forgot about the blogosphere.
~*~*~
Coming back to first person and slightly more normal levels, that short third person piece basically summed up my life last week. However the one bright spot was that...
...I went to TFIOS Movie on Sunday!
Now, remember that I strongly disliked TFIOS book (please don't kill me!) so I was REALLY excited to see if I'd hate the movie or love it. I went with my best friend and WE HAD A BALL. Not really unsurprisingly I didn't like the movie, but I liked a couple of scenes so it wasn't as terrible as I expected it to be (it was still terrible...but on a slightly lower level). I spent most of the movie poking fun at it, and laughing hysterically at the sad scenes. Yep, that's right. While everyone else was sobbing into their many tissues, I was almost on the floor I was laughing so hard. A lot of the movie went like this:
Sad Scene
(One of MANY) Comes On:
Me:
*starts shaking with laughter* *whispers* "THIS IS PATHETIC."
Best Friend:
*through gritted teeth* "SHUT UP."
Me:
*starts shaking-laughing more* I can't help it! It's so NOT SAD."
Best Friend:
*hisses* I told you. SHUT UP. STOP LAUGHING. PEOPLE ARE LOOKING AT US."
Audience:
*room fills with with such loud sobs and sniffles you can hardly hear the movie*
Me:
*cracks up again*
Best Friend:
*pretends she doesn't know this crazy person sitting beside*
Girl on my right turns and stares at me like I'm having some sort of seizure. (I probably was.)
This is basically how the whole movie went. I'm writing a review of it which *should* be up some time this week, which *should* contain more funny conversations and *should* contain some crazy gifs ;)
On the reading perspective...
I haven't read much this week. I've been in a bit of a reading slump lately, but hopefully I'll get out of it soon. I think I need some sort of electric shock of a book kind of read to get me out of it. Doesn't help that the last 2 books I've read are one star and less books.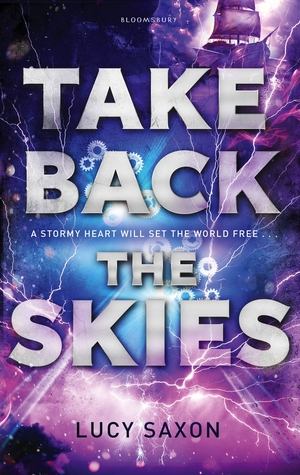 Both these books were CRAP. At the end of both, I couldn't help thinking of how I'd WASTED some of my precious life span on them. JUST URRGHHHHH.
Newest Happenings
I got a lot of ebook ARCs to review from Netgalley last week, so I'm slowly working my way through those...otherwise I haven't been to the library ALL WEEK, so I think that problem needs to be fixed as soon as possible. In other news, I'm figuring what books to take away with me on a holiday we going to in July. Being the very careful tight money person I am, this means searching amazon for free kindle books that look decent, and trying to make up my mind if I should spend $4.65 on just 1 ebook I've got my eye on :P Decisions, decisions... ;P
Things should be back to more regular blogging in the next few days, so bear with me, lovely people! It's kind of hard to write reviews when your brain feels like it's made of sludge (it probably is at the moment).
Well, that's all from me! Anyone else been to TFIOS movie? Anyone laugh their socks of during the sad scenes?? No? Oh well, I had to ask. :P Anyone else suffering from colds and/or book slumps??? Any books you could recommend me would be hugely appreciated!!