***NOTE: I wrote this late at night when I had a cold and my brain was in sludge-mode, so apologies if my review is kind of rambly and badly edited. My body was miming a zombie-fairy when I wrote this ;)***
Everyone knows that I strongly dislike TFIOS
book
, so you'd think that I wouldn't be looking forward to the movie. Wrong! Although I wasn't exactly looking forward to it, I was curious to go and see what it would be like. I thought their might be a tiny (think atom size) chance that I might enjoy it. We're thinking small, small, small here. After the movie trailer was TERRIBLE and after the poster came out with it's BEYOND crass and cliche tagline,
"A Sick Love Story"
I gave up hope of it being possibly good. But anyway, I went to see it on Sunday with my Best Friend and we had so much fun!!! While I didn't like it, I had great fun tearing it to pieces the whole way through. I think my Best Friend that went with me found it half funny, half scary.
The Book Fairy's Report
My Biggest dislike of the movie was Shailene Woodley's acting. I think Woodley is an extremely talented actress, but she didn't quite click with the role of Hazel. I honestly think she's better suited to some sort of role that involves, danger, thrills, and weapons (*coughs* Divergent!), then a role of serious illness, oxygen tank carrying, and dying. I seem to be the only one that that thinks this though, so I'd love to hear what you think!
My favourite part of the whole movie was the Isaac-eats-a-pillow-scene:
The Isaac-eats-a-pillow scene also felt the most real. It looked real, the acting was real, it stuck to the book really closely, and overall it was a good scene. I also LOVED how Gus' bedroom LOOKED like a boys bedroom! Having a messy younger brother, I've got LOTS of experience. ;)
After that scene, the film went back to being pathetic. Rik says it all:
I love this gif so much!
Caroline and Kaitlyn weren't in the movie!
While I could understand Kaitlyn possibly being cut out as she's only mentioned in passing in the book I couldn't understand why you'd cut out Catherine who not only is a big part of the book, but also a big part of Gus and Hazel's relationship.
I felt the makeup and clothes/costumes were really good and done really, REALLY well. Film people, you have my stamp of approval there. ;)
Everyone looked normal, y'know? Woodley wears TRACKPANTS in heaps of the scenes which I thought was fantastic (who doesn't love trackpants?!), as it really felt in character. I also adored how they left the makeup practically nonexistent, as it made it seem a lot more natural. I can't remember the last american film I watched that didn't have the actresses dressed up to the nines, not a hair out of a place, and don't forget the ton of makeup. So, yeah. That made a nice change. :)
I DID NOT like how the movie went from quoting scenes directly from the book, and then changing to a made up script halfway through and then changing back again. Even if I didn't like the TFIOS I did like the writing, and it irked me with all it's switching back and forth.
After a while, the "Okay? Okay." thing drove me round the bend. It wasn't JUST between Gus and Hazel, it was like everyone. Rather irritating after a while.
The text thing on the screen annoyed me beyond infinity (see my joke there?! I am hilarious.) Not only was it distracting, we normally had already seen the actual text on the phone, so I thought they should have decided on one instead of both. Plus, the font they used for the text on the movie screen looked childish. I know they were trying to stick with TFIOS title theme, but it still looked like a 5 year old had drawn it. So there.
The worst thing about TFIOS movie was the before-sex-scene. Not only was it really awkward, silly and just SO unnecessary, the worst thing about it, that EVERYONE apart from me and my BF started clapping and wahooing. I'm cringing just thinking about it now. I have never felt more mortified in my whole LIFE. Seriously, the clapping and wahooing were so loud I was convinced people in the movie foyer could here us. BF and I slid so far down our chairs, that our heads were nearly on the seats of the chairs. We were both looking at each other, silently saying, "THIS CANNOT BE HAPPENING. PLEASE, PLEASE, PLEASE, LET IT BE A DREAM. IT ISN'T A DREAM. IT IS REAL. OMG, WHEN ARE THEY GOING TO STOP CLAPPING???????!!!!!" I suppose in years to come, I'll laugh about it, but right now? NADA.
Us while this HUMILIATING thing was happening: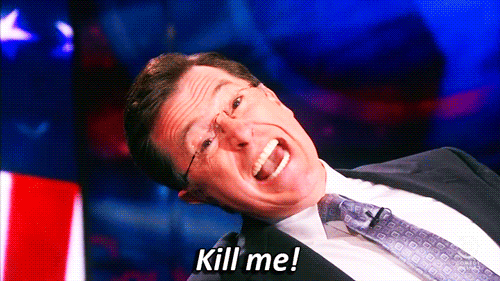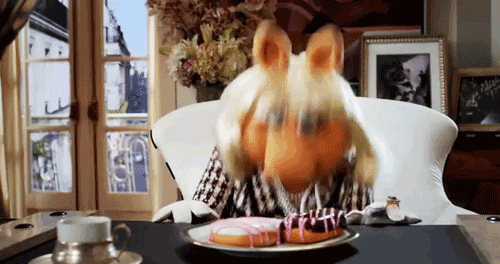 Like I mentioned in my post on
Tuesday
I said I laughed during all the sad scenes. I did. This is because I found them
ridiculously
stupid and cheesy and was practically in hysterics when everyone was sobbing into their tissues.
Example #1: The Scene where Gus tells Hazel He Has Cancer Again And It's Not Going Away
Audience:
Me:
BF:
SHUT UP. *hisses* People are looking at us! Do you realize we are in a theatre FULL of crazy fangirls that might just KILL you if you don't be quiet!
Example #2: When Gus has his pre-funeral.
Audience: *can hardly hear the movie over all the bawling*
Me:
*massive guffaw*
BF:
*pretends she doesn't know this crazy person sitting next to her*
1.) Watching someone eat a pillow is highly entertaining.
It was almost worth going to the movie
just
to see that scene.
2,) Shailene Woodley is better suited to some sort of weapon-in-her-hand acting role then an oxygen-in-her-hand acting role.
My review says it all. Roll on Insurgent!
3.) Your country can let you down in MANY ways.
I've never been more mortified or ashamed of my country up till now. THEY WOULDN'T STOP CLAPPING. FOR THE LOVE OF LOLLIPOPS WHY DIDN'T THEY STOP CLAPPING????!!!
4.)
The Audience was...
Couldn't agree with you more, Rik.
5.) People that laugh through TFIOS movie are supposedly endangered of being murdered by frenzied fangirls.
So according to my BF, who rushed me out of the theatre as soon as the film ended, convinced my life was in danger. Thank you dear friend, for saving my life.
And that, my lovely readers, is all for tonight! My opinions, thoughts, and obvious feelings are all here *bows*
Anyone else been to TFIOS movie?! What did you think of it?! Spill ALLLLL the juice, peoples!!! I want to know!!!!!