And it's Top Ten Tuesday again! I had so much fun doing it last week, that I've decided I'm going to try and do it every week from now on!
This weeks topic is:
Top Ten Books About Friendship.
.
AAAAAAAAAHH. This book. I have no words. READ IT.
This is the one book in all the books I've read in my existence that almost made me bawl. My heart is made of stone; I DO NOT CRY OVER BOOKS.
I love Jackie French with all my heart. This is the ONLY book so far this year that I've given 5 stars. I adored how strong a friendship the circus crew had, and how welcoming and family like they were. Reminds me of when I was younger and wanted to run away to a circus ;) Aussie authors are the best kind.
Although I didn't like If I Stay, I loooved this book like chocolate. One of the best books about friendship I have EVER read. Adventure, determination, selflessness, humanity...yup, this was a great book.
I love this duo so much! I love that their friendship is still really strong, even when they do get romantically involved with each other. You see so many great friendships go down the drain faster then you can say 'muppet' when they introduce a sickly fake romance that feels awkward and stupid. This was NOT the case with this book! Cannot WAIT for
Every Word
, coming out in June!
5.
How to Lead a Life of Crime
by Kirsten Miller
I doubt when people think of this book that they think 'friendship'. But I do! I don't think the characters would have been able to succeed half the things they did without each other's friendship. I'm pretty sure
Cait
will agree with me, eh ,Cait? ;)
6. The Harry Potter Series by J. K. Rowling
Need I say more?! ;)
I know this a series, but I DON'T CARE. This is the series/books OF ALL FRIENDSHIPS. These three friends have gone through EVERYTHING and come out way stronger because of it. Hermione is my other part, I'm sure of it.
7. Blades of Magic by Terah Edun
Although the cover is disgusting (IT IS!), the actual book is really good and I was surprised how much I enjoyed it. I loved the friendship between Sara and Ezekiel. It's SO nice reading a book where romance isn't dominating the story and we just have a great friendship instead. Great read, I definitely recommend it.
9. The Book Thief by

Markus Zusak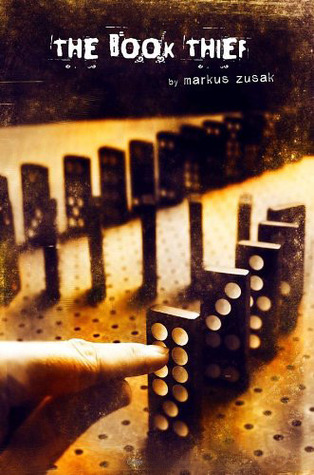 Because this book is FULL of friendship to the brim. It reminds us that even when times are hard and bleak, if we have friends and love, it will make the journey easier.
10. The Muppets Character Encyclopedia
Stop. I know what you're thinking: Ella has obviously run out of books about friendship and is just putting this one in to fill the gap. WRONG! I am a MASSIVE fan of
The Muppets
, and a big thing about
The Muppets
is FRIENDSHIP. Although this book is basically an encyclopedia not a book, it's all about friends, so it counts. ;)

That's my Top Ten! Have you read any from my list?! More importantly, are you a fan of The Muppets?! Leave me a link to your Top Ten Tuesday in the comments!